Are you looking for a fun way to take a tour in Dallas? Or to travel Fort Worth in a whole new way? It's not exactly exercise, but you are getting a taste of the outdoors. Try out one or all segway tours in Dallas Fort Worth.
If you're looking for a chance to ride Dallas Segway tours, get ready for our big list of DFW Segway tours.
If you are nervous because you haven't ever been on a Segway before, it's okay to relax. Before each tour they provide you with a training session. You will be buzzing around happy and free in no time.
Also, you won't miss a bit of the great history. Each company will equip you with training and helmets, and the helmets allow you to comfortably hear the enthusiastic local guide.
Fort Worth Segway Tours, Inc.
If you love Fort Worth, or you have people in town and want to show them the beauty of cowtown, then this may be the perfect tour for you. It is a 75-minute Segway tour Fort Worth downtown. Here is a list of all that you will see (this could change anytime, so check their site for more info):
Fort Worth T&P Station
The Water Gardens
Convention Center
JFK Tribute
Sundance Square
Tarrant County Courthouse
Major Ripley Allen's memorial
Star Telegram building
and a few extras!
If you love nature then this is the tour for you. It will be a smooth ride because there are plenty of trials. You will get to see the Ft. Worth side of nature. This tour is 1 hour and 15 minutes long.
Have you seen the famous Fort Worth Stockyards cattle drive? If not then this could the perfect time to see it. On this tour you will get to see all of the Stockyards, including the Rodeo Coliseum and Stockyards Station.
If you want a bit of old-time charm then you will love the brick streets. This tour is a bit over two hours long, so they advise that you wear comfy shoes. We highly recommend that you listen to your Segway tour guide on this!
This 90-minute tour takes you on a jam packed historical tour of downtown Dallas. You will see the old John Neely Bryan log cabin, the JFK Memorial, the Grassy Knoll and of course Dealey Plaza.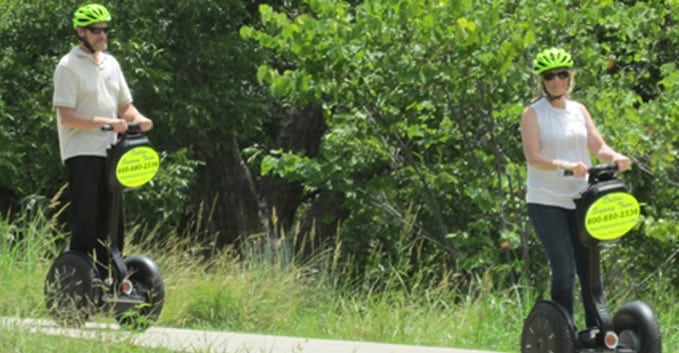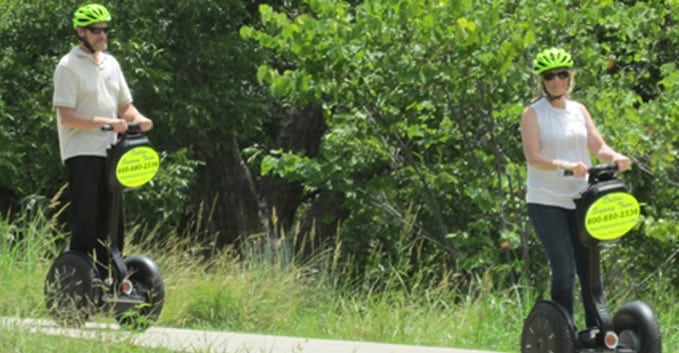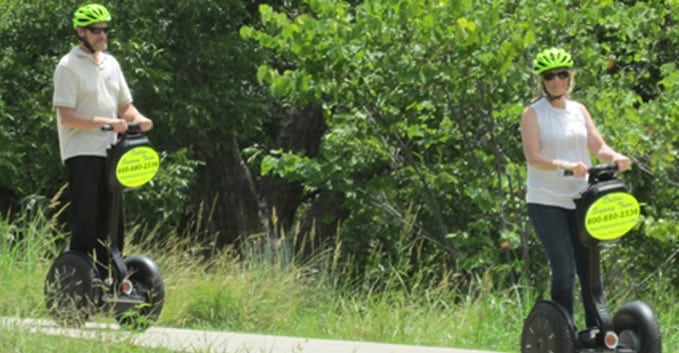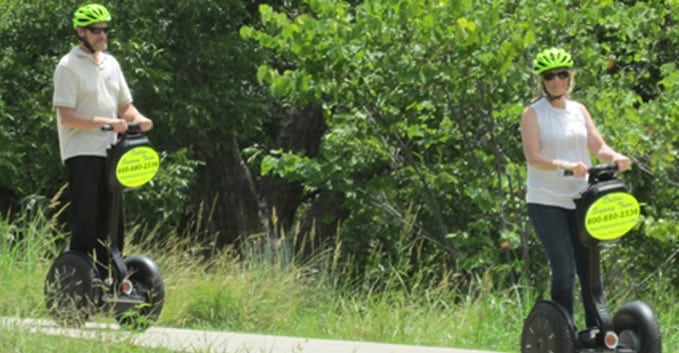 This 90-minute tour takes you through Victory park and along the Katy Trail. If you are ready for a peaceful view of Dallas then this is the tour for you.
They call this the "Shut Up and Glide Tour." It is a five-mile tour of some of lovely parts of Dallas.
​Nation Tours
Sightseeing in Downtown Dallas
This downtown glide of Big D highlights the architecture, public artwork, historic plazas and more. In about 90 minutes you'll have a great time getting a taste of Dallas by Segway. This Dallas segway tour is offered twice daily, at 12 and 3 pm.
JFK and Historical Landmarks
New in town or want to take people on a unique tour? Take this tour of Dealey Plaza, the grassy knoll and the JFK Memorial by segway. You'll get to see Founder's Plaza, the Old Red Courthouse, the parade route of John F. Kennedy motorcade, and so much more. This one you can catch at 9am daily.
Dallas Arts District & City Lights
If you're looking for something that may give you a nice night ride, this one starts at 6p. This tour focuses on the Dallas Arts District. You'll whiz by the Nasher Sculpture Center, AT&T Performing Arts Center – Winspear Opera House, Wyly Performing Arts Center, Morton H Meyer Symphony Center, and the Crow Collection of Asian Art. Belo Mansion and Arts Plazas 1, 2 and 3 are on that list too.
If you want to take your own DIY tour, you can always rent a segway. Segway Fort Worth will let you rent one by the hour or by the day.
Are you feeling up for an adventure on your own terms? Buy a Segway from Texas Segway in Hurst.
IN CASE YOU MISSED IT:
Up in the Air: 15 Fun Things in DFW That Will Take You Higher
7 Tropical Mini-Retreats in DFW
Prices are always subject to change. Contact any establishment for pricing, rules and details.
Featured Image Photo Credit: Tricia Otts