​
​
Guest post by Tre´ Abraham
First-Timer's Dallas BrewFest Date Night
We're driving into downtown Dallas through traffic and lights, streets and turns; we pull up to the Dallas Farmers Market. We are somewhat surprised to see a line that starts down one side of the building, turns down a long stretch of another side, and then another side, before the line is almost wrapped around the building! As we search for parking (there is none) and end up parking five blocks down the street (on the street), people are standing in long lines, patiently waiting to get around the building to enter… a BrewFest? See, I've lived in the DFW area for over 20 years and been to many different events, but this past weekend was my first of this kind: the 5th Annual Dallas Observer BrewFest.
Now even though we moved past those lines because of a comped media pass (Thanks, Dallas Observer!) we empathized with those who had to wait in long lines to enter (like the ones we all stand in for Black Friday).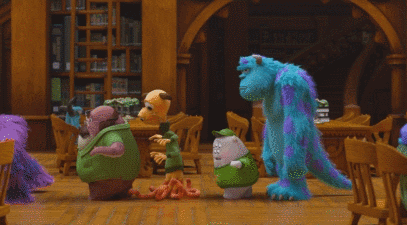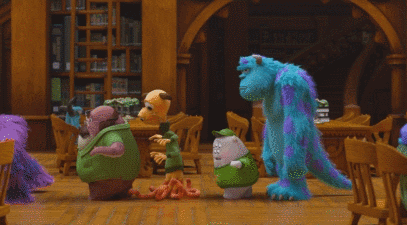 Some trendy places have people standing outside to make an event look inviting, and try to draw a crowd, but this was looking well represented, and well worth the wait. I saw plenty of smiles as we entered the party!
As we make our way through the large crowd, we find ourselves bobbing our heads to the beat. The musical sounds are familiar. And as we approach the front of the stage, the sound becomes even more enticing. I turn and grab my lady to dance, as we groove to "Charley Crockett". He explains he's a descendent of Davy Crockett. His sound was so rich and familiar. He carried that Big Brass, New Orleans Style sound, and me being a native of Southern Louisiana, recognized that sound. Wow, I hadn't even gotten any beer in me yet, and he already had me and the crowd grooving. [Ed. Note: Charley Crockett will also be at the Flying Saucer BeerFeast Oct. 10.)
Did I mention that "I had not had any beer" at this point? Next stop, a brewery, after we listen to a few more moments of Charley Crockett. Line up, first stop, Not Your Father's Root Beer – Small Town Brewery, a mix of root beer and regular beer. Now, as kids, haven't we all tried to take that I.B.C. Root Beer bottle and make it seem like it was real beer, but this root beer and hops beer mix didn't do it for me. I want my beer to taste like beer and my root beer to taste like…you got it, Root Beer. Not a good way to start off the night, but I'm hoping it gets better.
As we move through to try our next couple of beers, the crowd continues to enjoy the sounds of Charley Crockett. Stop… and dance, again… This band definitely keeps us vibing during their entire set.
By now, we've had two or three beers (hadn't found that good one yet), and a sample of Tom Gore Cabernet Sauvignon, so it's time to check out some of this food. We make our way to the food section: tacos or pizza, burritos or jerk meat? And as we finally settle in for something different, the jerk hut, The Island Spot definitely doesn't disappoint. The smoked ribs, with beans and spicy rice, along with the spicy chicken nachos, are a great combination for the two of us. Since she likes to eat off of my plate anyway, this is going to be a spicy mix. The spices and seasoning are a perfect, and the tender, juicy ribs and chicken are a hit with us and many others. I saw other people go back in the line again…while we went back a second time.
Now time to get back to the beer. First stop, we try Japan's #1 beer, Asahi, and I can definitely understand why it is Japan's number 1 beer. A little dry for me, but great taste. I think to myself, this is the first beer I've tasted that I like and it's …Japanese?… I'm ready for anything! We move on to the next couple of breweries, beers, and drinks and here are a few on my noteworthy list:
So as we continue drinking (rather, just me drinking now, as my lady was my designated driver), a new band emerges and the lead singer is blowing it away with his modern, soulful sound. A little up to date with old school flavor.
Larry G, and his band keep the crowd moving and shaking. This band's style and voice is so distinct, and Larry G's vocals are truly exceptional. Uh-oh, time to grab my lady and dance again, this time with some drinks in me. This band is also on the money for this event, and everyone seems to love them.
As the night starts to wind down, and the bands have finished their sets, the brews are still flowing, the event turns to DJ Take Over. (Not really his name, but he turned it up so well that he took over the dance floor.) The crowd interaction is great and as the DJ turns the music up, and the beers continue to flow, you see people and groups who didn't come in together, having a great time together. Everyone is entertaining, but in control, which makes for an even better night!
As the vendors start to shut down and store everything away and the music starts to turn down, the crowd begins to exit and we start to take that five-block walk back down to our car; we notice a bike-powered "party bus" – a group of socializers pedaling their way down Pearl, The Buzz Bike. A way to see the city, drink, socialize and still burn calories. Nice.
Wow! One of the best three-hour events I have ever been to. Awesome interactive crowd, amazing entertainment, and continuous consumption of beer and alcohol for only $45, per person for advance purchases (12 2-oz glasses included, $5 per additional). Plus great food to purchase (we got two orders each of the jerk ribs and jerk chicken nachos at $6 per – not bad!) and a whole lot of fun! This event made for a great date night.
We are already looking forward to next year. Pros: an unpretentious event, with a laid back vibe and well-planned mix of craft beer, tunes, bar pub fare and dance-ability. Cons: the parking and long, really long, lines.
You can see a full list of all the beers at the 2015 Dallas Observer BrewFest here.
All photos by Tre´ Abraham unless otherwise noted.