Weekend whirlwind
I remember when I first heard about Shark Week, I thought it was the "show about the investors." But it's been around for 30 years! Okay… Why do sharks only get a week? Are they all named Bruce? Regardless, let's say mako don't "mako" you happy. You have a few other events to choose from around the area. We hand-pick a few of what looks good (or the ones people pay us to tell you about, but we'll say so when that happens). Enjoy the fun stuff! ~Andi
There are a couple more showings of the 1975 thrill-ride JAWS to celebrate Shark Week! Just $5 per ticket, plus they are offering Shark Attack cocktails and margaritas for just 5 bucks too. At the Omni theater in the Fort Worth Science and History Museum.
Wednesday, July 25 | 8:05 pmThursday, July 26 | 5 PMFriday, July 27 | 5 PMSaturday, July 28 | 7 PM
​
fwFLAVOR looks like it will feature some of the frozen treats, light bites and cocktails of the Shops at Clearfork with activities for the whole family. It's FREE, too, which is a fun way to start the weekend! The shops will close at 8pm, FYI. Saturday, July 28 at 5 PM – 8 PM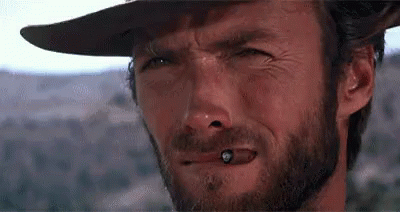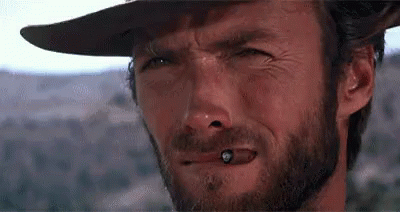 Hands down, The Fort Worth Stockyards is surely the best place in the metroplex to celebrate such a day. It's where we all send those visitors who say "This is Texas! Where can I find a real cowboy??" You roll your eyes and tap the address into their phone so they can go rodeo it up. Well, there's a ton of activities Saturday, from a mustache contest, chuck wagon poetry (?), quick draw contest, Youth Fiddling Contest, couple of cattle drives, and a lot more. The people-watching alone must be spectacular. Starts at 10am Saturday and runs into the night. Riscky's Rib-Eating Contest looks to be the star of the show.
When: Friday, July 27 at 8 AM to Saturday, July 28 at 11 PM
For the third year in a row, the 2018 Texas Queerlesque Festival is bringing sexy queer fun to Dallas. Nonstop Star-STUDDED (get it?) program featuring 8 headliners and over 60 performers guaranteed to blow your mind. 12 workshops, 6 networking socials, 5 dance parties, 3 pool parties, and 2 brunch keynotes at this incredible event! Queers and brunch go together like…Siegfried & Roy or Monty & Python!
Friday, July 27 at 8 PM – 2 AM
Saturday, July 28 at 12:30 PM – 2 AM
Sunday, July 29 at 12:30 PM – 2 AM
At Viva Dallas Burlesque
Harmonica is not necessarily the instrument I think of when I hear the words "benefit concert" but this is like the 9th annual fundraiser for the public radio station KNON. Headlining is Paul Oscher! Raise the roof! At Pour David's Pub Sunday, July 29 at 4 PM – 10 PM
Swing party, not swingers party. Ahem. Their Facebook reports: "West Coast Swing is a sexy and smooth swing style that is danced to R&B, Blues, top-40 and Contemporary Hip-Hop music sounds, disco and even country music." It's $12 per person and people watching is encouraged! Saturday, July 28 at 8 PM – 1 AM at Studio 22: A Ballroom & Social Dance Club
Meet Milo
On Monday, July 30th, between 6 and 7pm, the FunCityStuff.com team is taking a driverless ride around the entertainment district of Arlington! It's a free 15-minute air-conditioned ride in the little red shuttle that could. Cross this one off your bucket list and tell your friends you were in a self-driving car. The free rides end next week so this could be your last chance for a while. Sign up here.
Every Sunday, the Bearded Monk hosts an open mic for those age 21 and over (it is a bar, after all) and literally anything you could do in front of a mic (in public, legally) is welcome. Sign up at 6:30, stage at 7pm.
Desperado is Texas' best #Eagles tribute band based in Dallas, Texas, performing high-profile shows in and around the Dallas/Fort Worth area. The five members are dedicated to reproducing the Eagles experience, with attention to every sound, every solo, and most especially the incredible harmonized vocals. Saturday, July 28 at 2 PM – 5 PM
Become a sponsor of our Weekend Whirlwind of fun events! Contact us for more info!