Happy Labor Day! As I tell my 21-year-old daughter: I'm still in labor after all these years.
It's hard to believe that summer is coming to a close. I am grateful when the temp drops to a chilly 91 instead of 103. But it did go by fast for me; how about you?
Giveaway News
Lots of stuff going on, both around the metroplex and here at FunCityStuff.com. Listen live Friday morning for a chance to win 4 reserved seats to the Bedford Blues & BBQ Fest. Sunday, Brunch Shoutout on Twitter is back – that sweet, sweet hour of sharing fave eats – Dallas Chocolate Fest Movie Night tickets are up for grabs. I am LATE drawing a winner for the Best Day Ever Ranch weekend whirlwind getaway giveaway. Three lucky winners were drawn for opening weekend tickets to see Who's Afraid of Virginia Woolf at Onstage in Bedford. We will have tix to Dallas BrewFest, TacoLandia, State Fair of Texas coming in September and I'm both thrilled and exhausted at the prospect!!​ ~inhale~
Me trying to get it all done
So let's get down to this luxurious list of fun stuff to do this weekend.
Deep Ellum Mimosa Walk​ Sunday at noon.
City of Bedford BluesFest, now called Blues & BBQ. Trombone Shorty is headlining Saturday night.
5th Annual Labor of Love Homebrew Fest
Labor Day Concert at Allen City Hall
Free Day of Yoga at the Latino Cultural Center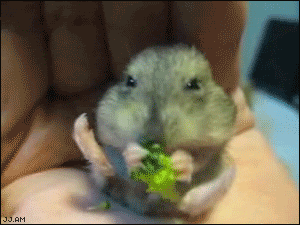 I wish I was this excited about broccoli.
Jewish Film Festival ​in Dallas
Dallas Observer BrewFest Pre-Party
Collaborative performance called Quadrophone at Texas Theater
Laughs by the Lake in Irving – Free with $10 parking, Matthew Broussard headlining.
Denton Bikes and Coffee. They have an event coming up Oct 15 too, for you bike fans.
Fair Park Labor Day Jazz & Blues Festival presented by the African American Museum. More up to date info at their FB.
Heroes vs Villains ICE at the Parks – ice skating for just $5 includes ice skates rental.
All Black Everything Upscale Event
​Landmark Bar & Kitchen Sun Up to Sun Down Labor Day Party. Did someone say Spiked Sno-Cones? Yes, yes, they did.
Check the FlowerTherapy page for flower arranging + wine imbibing events in Dallas and Fort Worth. I love beautifully done flowers and this seems like an awesome way to destress.
Labor Day Ski Show at Marine Creek Lake in Fort Worth
Sunday Funday Bike Ride and Brunch in Fort Worth. Exercise makes me not hungry but for normal people it probably does it the opposite, huh.
​A clothing sale by Lee Ann Locken of Real Housewives of Dallas. As someone who avoids trends by dressing from the 80s, I find this idea amusing.
Speaking of fashion, Dallas International Fashion Show is dressing it up.
Zip Line Day on Sunday at Heard Museum $12. I thought about doing this, but
​OUT OF TOWN ACTION: West Czech Fest aka Kolache Heaven Fri Sat Sun of course Brave Combo will be there!
So get in front of me with your events, plus you can add it to our calendar here. Let me know if you like a line list of events with just a bit of info, or if you like my longer descriptions. TALK TO ME, PEOPLE.
Featured image is by and courtesy of local photographer Joseph Haubert.