I stumbled across a picture of a bonsai last week, and it stunned me with its tiny, perfect leaves, the woody stems only 12 inches high that seemed carved more than grown. It was peaceful, remarkable.
I have read that Bonsai trees make good company. Admiring a bonsai might be akin to watching a fish tank, perhaps, or watching a fire at camp: mesmerizing in its wonder, distilling peaceful feelings and a warmth toward the natural world.
It's also not available in every floral section of grocery stores, or even in most outdoor garden shops or nurseries. So … where can you get a Bonsai Tree in DFW? And maybe a chance to talk to an expert who will offer a guiding hand, young grasshopper.
Sunshine Miniature Trees
These folks don't just sell bonsai trees. They also sell exotic plants such as the one seen above. If you are looking for something different as a gift for yourself or a friend, this is likely the place to go. Their nursery is over 7,400 sq feet, so wear comfortable shoes.
LOCATION
7118 Greenville Avenue
Dallas, TX | Route Map
TURF: Dallas
WHAT MAKES IT FUN?
First, it claims to be one of the oldest nurseries in Texas. Second, they have the largest bonsai nursery in Texas.
Categories: Fun Stuff
Tea Garden Nursery
These folks want to talk to you. If you want to explore a nursery full of bonsai trees and have a conversation about them, this is your place.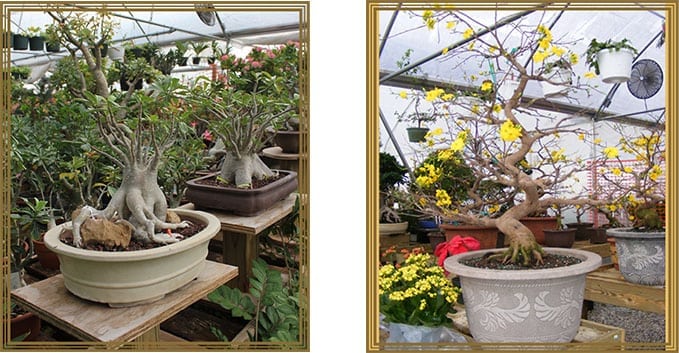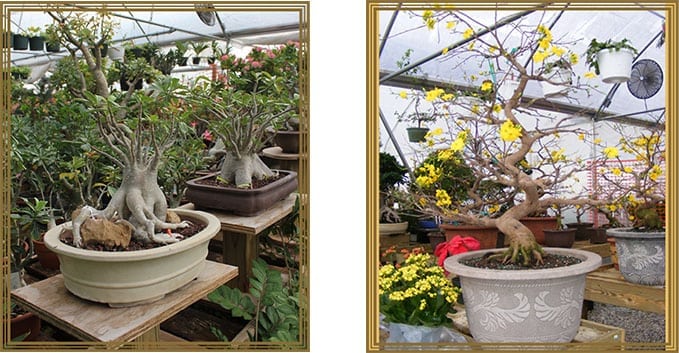 LOCATION
1211 E. Arkansas Ln.
Arlington, TX | Route Map
TURF: Mid Cities
WHAT MAKES IT FUN?
Their website doesn't touch the large number of items that have in store. Tea Garden also has lucky bamboo and orchids.
Categories: Fun Stuff
Sanderson Creek Bonsai
These folks are serious about bonsai. They grow trees from the seed and get them going so that we can cultivate them and make them our own.
LOCATION
1634 Stella St
Ft Worth, TX | Route Map
TURF: Ft Worth
WHAT MAKES IT FUN?
They offer beginner bonsai classes and private classes.
Categories: Fun Stuff
Bonsai Society of Dallas
If you want to be part of a club, then these folks in Dallas want to be your friend. ​They meet on the first Saturday of each month and it is free to attend a meeting.
They assure us that they welcome the novice bonsai fan and they also have something for the more advanced crowd. Basically, if you want to learn more or just talk about bonsai, this is the place to go hang out.
LOCATION
7700 Northhaven Road
Dallas, TX | Route Map
TURF: Uptown Dallas
WHAT MAKES IT FUN?
This seems like a laid-back group of people who just love cultivating tiny plants into a minimalist work of art.
Categories: Fun Stuff
According to Japanese tradition, the bonsai represents the three virtues or shin-zen-bi, which translates into truth, goodness and beauty.
Bonsai trees are often associated with feelings of peace, stillness and harmony. If you get a new Bonsai tree do let us know, we'd love to see it.