Looking for fun stuff to do this weekend all over DFW?? Updated every Wednesday: Weekend Whirlwind
…or just in the midcities?? Weekend Spotlight
Can you believe Thanksgiving is less than two weeks away?? Holy craaaaap! I'm still trying to decide between cooking or catering—it's not a big group coming to our house. Do I want easy? Cheap? Cheap? Easy? (I may also have that on a t-shirt somewhere.)
We are fortunate to live in the North Texas region, which is fairly packed with events to attend and sparkly things to see. It occurred to me that eating, shopping and movies seemed to be ye olde tradition around our house. What are some of your to-do traditions? Want to start some new ones? There's some good stuff here for the 2017 Thanksgiving weekend, so start planning now!
Thursday, November 23rd – THANKSGIVING DAY!
​The Turkey Trot in Dallas and the Thanksgiving Day Run in Fort Worth. The North Texas Turkey Trot in Frisco. One in Keller, too. Honestly, there are a ton of these all over the Metroplex: Grand Prairie, Denton, Arlington, Texas Motor Speedway. Check out this list of T-day run/walk events for the whole weekend, too.
Just added: How could I miss this? It's been around forever and gets bigger every year: the drive-through Prairie Lights in Grand Prairie. Open 6p-10p on Thanksgiving Night. ​They now have a fast pass for shorter wait times in line.
Panther Ice in Fort Worth is open on Thanksgiving Day from 11a to 11p! Might be a nice break from all the family. I mean, uh. Family. If you can't escape, ice skating at Panther will be available through Jan. 8. $12 includes the skate rental. Tuesdays are half-price days.
Over in Cleburne, Whistle Stop Christmas is putting up their yearly 3.5M lights, and you can visit Thanksgiving Night and every night until December 31st. See the activities and events here.
Holiday Wonder at Fair Park in Dallas actually opens Nov. 21 but it's open to visitors Thanksgiving Day also. Do you remember the Chinese Lantern Festival? Looks like it's come back as this expanded wonderland of sledding, lights, food, tree – all the wintry works. Adult tix are $20. (Promo code to get 30% off on their home page, FYi.) Runs nightly thru Jan. 7th, weather permitting.​
​Friday, November 24th:
Nick Cannon at Verizon Theater with Wild N Out Live! 8pm

Just added:

Santa's Arrival at the Fort Worth Stockyards. A full day's schedule with activities like the Cow Herd, story time, photos with Kringle, Pawnee Bill and a classic rodeo to top off the day.

Just added:

Holiday Crafting Party at StageWest Theatre in Fort Worth — Make a hanging ornament and indulge in some non-turkified pizza and appetizers compliments of Chimera Brewing, with $2 beers.
Fort Worth Symphony Orchestra "Home for the Holidays" – it's official: the day after Thanksgiving means we are allowed to press play on the Christmas music. (I've been listening to it since August, but I digress.) This runs Friday through Sunday that weekend. Tix range $33 to $92.
Also called "Home for the Holidays" this one is in downtown McKinney. Lots of shopping, there's a tree lighting, too. Family-friendly activities are available, but I bet this is nice just to walk around and take in the decorations. Let's hope for less than 93 degrees as it was today. Runs all weekend.
Big Ass Brass Throwdown is a combo of funk, rock, and traditional NOLA music at the Freeman on Commerce in Dallas. 10p-midnight
After-Thanksgiving Day Bash at the Abbey Underground in Denton. Music variety, free, 21+. 10p til midnight.
Touted as the World's Largest Light Maze and Market, Enchant opens for the first time in DFW. Honestly, I love shit like this. Lights are some of the best parts of the holidays for me. So Enchant runs through Dec. 31 at Lot F of Globe Life Park. Tickets are $30, VIP is $89, military gets a price break, parking is free, kids 4 and under are free, too.

The Christkindl Market has merged with Enchant.

Rise Against the Machine will be at House of Blues Dallas at 7p for just $12 per ticket.
The Spazmatics, a cover band of the finest Billy Idol and David Bowie to Duran Duran, INXS will be at Lava Cantina in The Colony. They're on at 8p.
"Animal, Vegetable or Criminal" Art Show at Arts 5th Avenue in Fort Worth. Free event from 7-10p
Holiday fun at the Best Day Ever Ranch outside of McKinney/Sherman. "Christmas on the Ranch" with movie night at the barn, crafts, and hayride! We love this ranch – we've been out here twice, and some of the best parts are the cozy cabins and the golf carts that come with each rental. This fun weekend is a two-night stay for the one-night price of $225. You may just see us out there.
"Loving Vincent" is an animated film running at the Magnolia at the Modern several times over the weekend about our boy Van Gogh. Tix are $9.
Second Annual Team Roping in Decatur? Why not. 8a to 10p.
The town of Addison kicks off Vitruvian Lights with an opening ceremony at 6pm. Runs every night through January 2nd, so catch it this whole weekend if you can't make Friday.
Glow Yoga in Mansfield. Might as well work off some of those calories. $5 for the class, includes body paint, glow sticks. 1 hour from 7p-8p.
Opening night of The Nutcracker with the Chamberlain Performing Arts at the Renaissance in Richardson. Performance is at 7p and reception follows at 9p. Tix: $15-$30.
Dallas By Chocolate – the bus tour that I am still dying to try – is doing one of their Chocolate, Sips and Lights tours of Dallas. The Nov 24th tour is of Park Cities/Swiss Avenue. There are a TON of different tours throughout the season, and not just dessert and lights either. Tickets range from $39 – $69 depending on the type of tour.
Trains at Northpark open on Nov. 18 and choo-choo through your heart until Jan. 7, 2018. I grew up with a train around the tree every Christmas (H-O) and what a joy it was. (Thanks, Dad!) This amazing setup will bring you back. $7 adults, $4 kids.
If you can eat one more thing, The Rustic is having a special Black Friday Brunch from 10a til 2p. Dallas.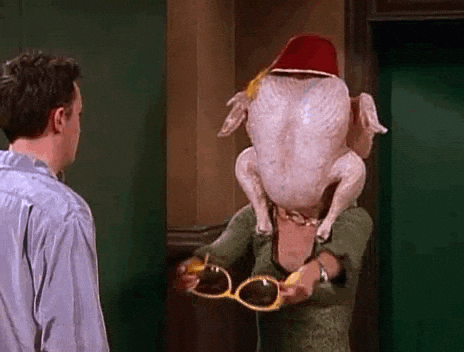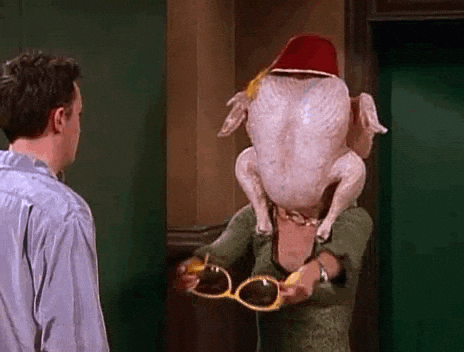 Saturday, November 25th
It's looking to be a packed weekend, y'all. No excuses for sitting around the house rubbing your belly and groaning.
Keep checking back for new listings! And let us know with a comment here if we missed a spectacular DFW event we should know about and share! Remember to check the links for last-minute changes to times, dates, venues, traffic and inclement weather and DOUBLE-CHECK info if you're buying tickets online. (None of these are affiliate links, except the Amazon ads.) Thanks. 🙂