Guest post by Gernelle Nelson. Photos by Gernelle Nelson Photography.
Last night, Savor Dallas kicked off this year's events with art, wine and delicious food. Walking through the gate, we were instantly greeted by the fragrance of tasty hors d'eouvre like shrimp, brisket, scallop pea soup and southwest hummus with chips.
A host of volunteers handed out wine glasses and Goody Goody canvas bags at the entrance. As music poured in from the speakers, dozens of people filled the space.
Among the sample booths were brands like Crave Popcorn, Mahoney, Duchman Family Winery, and Hypnotic Donuts. Savor Patisserie's mini macaron tower was almost too pretty to eat but that didn't deter guests from partaking in the French yummy goodness.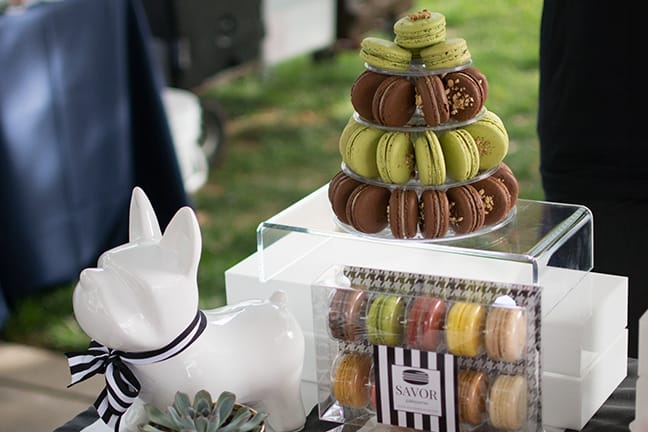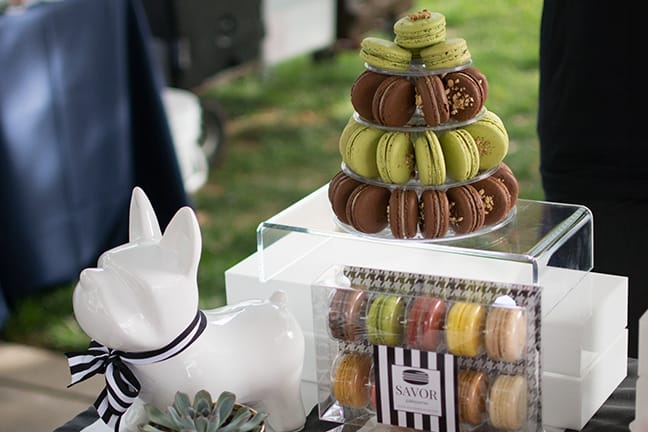 V-Eats Modern Vegan, new to Dallas' food scene, served a delicious tray of vegan banana pudding. Chef Troy Gardner informed us that V-Eats will soon be making its debut at Trinity Groves.
Among the food and wine offerings, there were several activity booths where visitors could play a larger-than-life version of Connect Four, Jenga and bean bag toss. Patrons snacked on samples while lounging at picnic tables. One table included a large book of tranquility coloring pages and a box of crayons.
The moving photo booth was definitely a crowd favorite. At the count of three, guests would dance around as the camera took a quick burst of six images. These images were then combined into moving animations that could be shared on social media. Naturally we jumped in line … twice! Of course, this party wouldn't be complete without taking pictures in the middle of the #DallasBIG letters.
Only two events for the 2016 Savor Dallas series have tickets left (at the time of this posting): Saturday evening's Grand Tasting & Reserve Tasting. For more information about Savor Dallas, visit their website.