Featured image of Fort Worth from afar by local photographer Joseph Haubert.
You're probably sick to death of reading the BUY THIS FOR DAD! blasts, but we don't have anything to sell you except our love. Take pops out to do something fun rather than buy stuff he will never use, like a DNA test. Maybe it's just a meal out, but at least it's time together. Last year I took my daughter's grandfather/my ex-father-in-law out to Texas Land & Cattle. This year, probably more like it, but because it's too hot out this weekend for me to not be grumpy outdoors. But there's a mixed bag of events, some inside, some out, so follow the only rule I can think of right now: Stay Hydrated.
There's an airshow in Denton. ​"Warbirds, aerobatics, jets and props" – I guess that says it all. My dad loved to build and fly RC model planes. He loved planes of all kinds. Airshows were his jam.
You can ponder both sides of the coin at the Texas Coin Show at Grapevine Convention Center. $3 per person Saturday and Sunday. Terrible 90s website here.
Here's another list of Fun Stuff that Bryan Yalta wrote up for us. C&H comic strip at the jump, so you have to check it out.
​Sunday 3p-9p you'll eat your way through the Breckenridge Park in Richardson for the Filipino Street Food Fest 3. $30 for two people for a goodly amount of noshes. (Goodly? Did I just make up that word? Let's go with it.)
The Dallas Arts District has a great way of opening up that whole area to welcome in culture lovers from all over. Go there Saturday from 6p to midnight to experience the Summer Block Party.
The Dallas Blind Cafe came to town and sold out in February so they will be holding their live experience in the dark at the Atlantis Business Center in Carrollton THIS Thursday, Friday and Saturday. A vegan dinner with wine, live music and engaging discussion – all in the pitch dark. I'm taking the family Thursday night, so I will probably talk about this on KLIF Friday morning, if there's time. The dark is the only thing that doesn't scare me, but heights, closed in spaces (elevators are the worst), crowds, senators and zombies do. Go figure.
Best Little Brewfest in Texas is in Lewisville this weekend. For 12 2-oz pours and some swag, it's $30. Music, beer, auto show, the works. Hashtag Dadbeer.
If y​our dad's a big softie, or your sending your hubs out to take the kids somewhere that's not 100 degrees, FINDING DORY comes out Thursday night, and officially opens Friday. I feel like I've been waiting 13 years for this!! And in case you were wondering, yes, I'm a natural blue.
Image from Disney
If you're in your 20s, your dad just might enjoy going to see Martin Lawrence do stand-up at Verizon Theater or Darius Rucker at Gexa. We gave away tickets to Steely Dan & Steve Winwood at the @AACenter on last week's radio bit. (Congrats, Mark M.)
Or get some Texas country in your earses with Micky and the Motorcars at Levitt Pavilion.
I applaud those of you who make the athletics work for you. Go, sports! If you've been reading this blog for any length of time (ever), you'll know we just generally don't cover sports. But this event at AT&T Stadium looks fascinating: The Reebok Spartan Sprint. Looking at the website it seems expensive and you probably race against each other. There's also a kids' part. Cue Wayne's World Dream Sequence: When I was in kindygarten, I won FIRST PLACE in a Relay Race on Field Day! I still have the ribbon, because I knew – I KNEW – it was going to be my last.
Live stream my five-minute Weekend Whirlwind on KLIF 570-AM Friday morning for your chance at a family four-pack of tickets to NRH20. NRH20 Water Park in North Richland Hills has added four new rides for 2016: Blue Sky: open body slide. Thunder: enclosed body slide. Riggamaroll: Champagne Bowl slide. Sidewinder: Body slide with freefall. My family has been a patron of this park FORever, and the grandparents get season passes every year. (Pro tip: They have fireworks a few times during the summer – look for them at dusk this Saturday night.)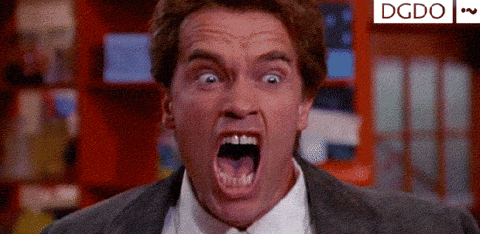 Me walking to the ride, me up the stairs, me waiting in line, me all the way down. Me.
If you don't have a male to treat over the weekend, there are still plenty of restaurants you can take yourself out to. I went to The Ranch in Las Colinas last weekend for lunch; it was all good (except the venison chili), but the OUTSTANDING dish was their Cadi Mac N Cheese. It is definitely luxury M&C.
Photo courtesy eating compadre Jen Southern
​
I probably don't say this enough, but thanks for reading. Thanks for sharing. Thanks for being awesome. Happy Father's Day! ~ Andi
Disclaimer time: NRH20 gave us the four tickets to give away. The Blind Cafe provided passes for us to go. AAC gave us two tickets to give away, which we did last week. No other links here are affiliates or sponsors. We are trying really hard to get the good stuff out there – but we could use some advertisers and sponsors before we perish in the fires of poverty. Talk to me personally at Andi at FunCityStuff dot com.