Photo courtesy of local photographer Joseph Haubert. If using his photo, please give credit.
So I'm a horror movie buff and I can handle gore and supernatural bogeymans like a boss. But nothing instills more terror in my heart than a wasp in my vicinity. One year I made the mistake of using the hose on a large red one FROM A DISTANCE and I watched as it deftly avoided the stream and CAME AT ME! He saw me at the other end of the hose and CAME AT ME, BRO!! I ran around the side of my house screaming like I had just been lit on fire.
Run! Save yourselves!
Now that it's a thousand degrees out, all the wasps are grumpy, and I have a can of death spray in every room. They are smart and mean, and I could go on and on about how they've avoided my cans of whoop-ass over the years.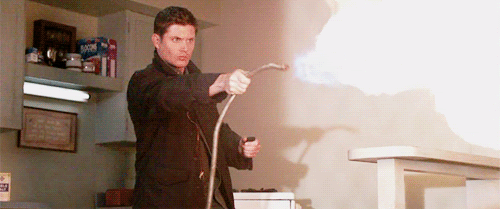 Me and every wasp and wasp nest I can see.
As we speak, one has found its way into the house and I have one eye on my doorway, and the can of killah is on my left because the damn thing disappeared in here somewhere. If I am not back for next week's WW, you'll know why.
That said, I considered an ALL INDOOR theme for this week but some of you might be sick of the air conditioning after spending all day in it. Might as well mix it up. Just bring a protective bubble if you have to be out in nature.
Bulldogs with their underbite and bow-legged waddle, some drool and some snore. How can you resist? Bulldog Bonanza at Earthwise Pet Supply in Southlake will have 'em up for adoption, and it might be worth seeing a room of these cuddly gargoyles all in one place.
Market Street Allen USA Celebration is Saturday starting at 4p. Reckless Kelly is on at 6, Gin Blossoms is on at 830 and finishes off the Main Stage entertainment right before the fireworks at 10. Browse the website for Event Zones, fees for activities and to read the FAQ.
Slide The City had a rocky start last year, but overall it seems to have been well received, so now it's back. Imagine a really long Slip N Slide from your youth. Well, my youth. Choose a slot so you aren't waiting in line forever: Dallas Saturday June 25 or in Fort Worth July 23rd for $40.
Photo courtesy metv.com. Before ad regulations, since you can't slide a mile on a mat that's only 25 feet long.
Country charmers Bruce Robison & Kelly Willis w/ Grace Pettis are at the Kessler Saturday night.
Remember scary movies The Thing and Halloween? John Carpenter, horror master and score composer is putting out cool synths at The Majestic Friday night. Tickets are $50 – $350. (The Thing is one of my top-five favorite movies EVER. Those effects were real life, baby, no CGI.)
John Carpenter tune "Vortex" on Soundcloud
Wake up damn early to check out my spiel on KLIF570-AM at 5:50a Friday, June 24, for a chance to win TWO TICKETS to this John Carpenter's nearly sold-out show.
Double trouble – two nights of a free webcast of Widespread Panic at the Sundown at Granada: June 24 and 25th.
Pauly Shore is in Plano at Hyena's Comedy Club this weekend! Standup comic and star of 1992 Encino Man​ ("weezin' the joo-oos!") he was the quintessential Valley Guy of his day. He MAY not be that kid anymore, though.
Thursday, Thursday, THURSDAY! Free kickoff party for Decks in the Park in Dallas.
South Elm Block Party in Denton​ Plaza – the yoozh: live music, tents, vendors, corn hole. Heh. Does that make anyone else think of Beavis & Butthead every time? No? Just me?
Last weekend for the stage play The Odd Couple in Weatherford.
Traveling Bookshelf: author and reader event at the Embassy Suites in Grapevine Saturday 2p-4p; $8 ​per person.
Dallas summer staple Shakespeare in the Park starts off with Richard III.
Summer Fun Festival in Keller at the town hall. I don't see many details, but if you're in Keller, this might be the best thing to do all weekend. Should I visit Keller? Is there anything happening in Keller?
Free Reunion Lawn Party under the Ball on Saturday. Also, I asked The Ball on Twitter for a parking map and VYO-LAY!
I kind of dig low-key events, especially when there's special food. Yoga class and vegan potluck in Denton (though I wouldn't be caught dead in yoga pants. It would look like two cats fighting in a pillowcase.)
In the mid-cities, RPG and board game convention TEXICON held all weekend at the Hurst Convention Center. Thursday is free, Fri, Sat and Sun pass is $50.
Pawnee Bill's Wild, Wild West Show at the Cowtown Coliseum in the Fort Worth Stockyards. It runs Saturday and Sunday – it's just a one-hour show, so if you're hoping to take the family somewhere in between lunch and swimming, this might be the perfect thing. Trick roping, singing cowboy and the like, it's meant to be a re-enactment of the original show. Tickets range from $8 to $25.​
​So are you getting out this weekend? Last Sunday we actually had a really nice, quiet time at Sneaky Pete's on Lake Lewisville staring out at the boats. Read more about it here. Let us know what's on your agenda.
PS: If you haven't signed up for our newsletter yet, now's the time. HINT HINT.